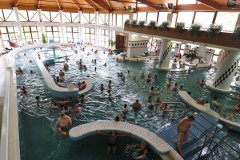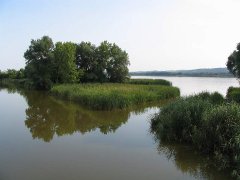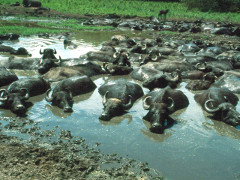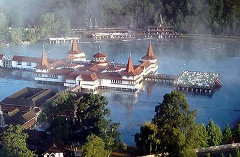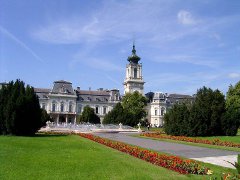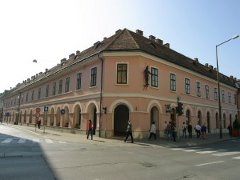 If you are on holiday in Zalakaros staying in one of our vacation rentals, you can not only spend your holiday in undisturbed tranquility and comfort, but also you can choose from a number of exciting indoor and outdoor program options in the town and the area.
Spa
Zalakaros features the country's 5th largest thermal spa. Facilities are open all year round and provide the experience of healing and relaxation while bathing.
The Indoor Spa has thermal pools 34-36 °C that allow you to enjoy the renewing power of the water in Zalakaros, which benefits primarily the effects of chronic gynecological, musculoskeletal and also provides treatment to joint diseases of the nervous system, or metabolic or cardiovascular disorders.
On the Beach, open in the summer, people of all ages will find their appropriate water and pool, from thermal bath, to thermal pools, paddling pools and a wave pool. Various water attractions include 6 different water slides.
The Medical Centre offers more upscale and sophisticated thermal pools with jacuzzi and whirlpools.
The Experience Spa awaits its guests with a variety of indoor and outdoor adventure attractions (whirlpools, waterfalls, rafting, etc), which feature various massage elements. Also a large indoor swimming pool and several saunas (Finnish, aroma, steam and infrared) are available here.
Besides the pools the Spa offers a great choice of wellness and a number of medical care services: health and wellness massage, hydrotherapy and electrotherapy, underwater gymnastics, wraps, etc.
Zalakaros
Town Zalakaros offers a number of programs and recreation opportunities beyond the Spa. There are several parks in the town where you can enjoy a walk. Admire the beautiful plants in the arboretum around the open-air cinema. Or take a walk to the edge of town, where the park-wood is an excellent opportunity for longer trips. A wooden lookout tower was built here to offer a great view over the town, the surrounding hills and both Balaton lakes.
Those more interested in gastronomy and food are awaited by dozens of restaurants featuring Hungarian or European cuisine, from moderate to upscale. Zalakaros features hundreds of years old tradition of viticulture as well. Many wine cellars on the vineyard lane place offer you a taste of local and Hungarian wines.
Who is seeking for an active leisure can spend a day riding a horse, or can rent a bike and take the very popular trip around the small Balaton area.
Small Balaton (Kis-Balaton)
Zalakaros lies only few kms away from Kis-Balaton (small Balaton), a swampy pre-lake of Balaton that is - being a natural bird refugee area- a unique natural attraction. Publicly visitable area is the Island Kányavári which features walking trails that provide insight into the unique bird life.
The Kis-Balaton Welcome Center in Zalavár has permanent exhibitions, and a view of the wildlife of Kis-Balaton and its natural environment. A water playground for children is also available here.
In the immediate vicinity, in Kápolnapuszta is a buffalo farm. These rare native hungarian animals live here in their natural environment, and you may explore their life by walking a mile long trail.
Hévíz
Héviz is Hungary's most popular and best known thermal attraction. It is merely 30 kms away from Zalakaros (by car approx. 20 minutes). The unique thermal lake of Héviz is the world's largest, biologically most active, natural thermal spa, where you can experience open-air bathing in a thermal lake.
After the bath take a pleasant walk in the forest parks situated around the lake, featuring a naturally unique vegetation.
Keszthely and Lake Balaton
The historic town of Keszthely lies in the intersection of Zala River and Lake Balaton. Thanks to its monuments, old traditions, and its famous recurrent events the town is referred to as the Capital of Balaton. The historic downtown offers charming pedestrian streets, packed with restaurants and cafes. Walking the streets you will reach famous monuments all worth seeing, such as Castle Festetics and its Gardens, the Gothic church in the town square, and Lake Balaton Museum.
Nagykanizsa
Nagykanizsa is an old merchant town, which has been flourishing in the late 19th century. The city features several architecturally interesting buildings from this age: the Alsóvárosi Church, the headquarters of the Savings Bank, the Bazaar Place, the First Hungarian General Insurance's Palace, the Casino, the Military Palace and the famous Iron-Man House (Vasemberház) all enrich the vibrant urban landscape.